Auckland Debt Recovery Lawyer And Your Cash-flow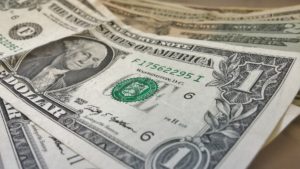 As a business owner, you need to make sure that your cash-flow is always positive. Collecting the money that is owed to you is not always easy, especially if you have a lot of accounts to manage. There are different strategies you can use such as sending reminders when a payment is due and charging late fees to encourage your debtors to pay in time. However, you should consider using the services of a debt recovery lawyer if you have a hard time collecting on some accounts.
Debt recovery lawyers can help you save a lot of time by handling your delinquent accounts. Collecting the money that is owed to you is not easy when a debtor is ignoring you or simply refusing to pay what they owe. This type of situation can become frustrating and you probably have a lot of other important things to deal with.
An Auckland debt recovery lawyer can help you collect the money that is owed to you by establishing a dialogue with your debtors. Your debtors will be more likely to talk to a lawyer because they will take them seriously and understand that there could be legal consequences if they refuse to pay what they owe.
A specialist lawyer will be able to set up a payment plan with your debtors or will find another option that allows you to recover your money. A lawyer will also help you find a better way to manage your account and advise you on when you should start taking action to collect on an account to avoid wasting any time and keep your cash-flow in the positive.
There are some practices that cannot be used to collect debts because they are considered as unethical. A debtor could file a lawsuit against you if you use a method that could be considered as harassment. A lawyer will know which methods can be used and which ones would be considered as harassment so that you can avoid finding yourself in this difficult situation.
A lawyer who specialises in debt recovery can help with other aspects of your business, such as your account management system and your credit allocation strategy. If your business is currently in debt and you have a hard time managing your cash flow, a specialized lawyer will be able to help you improve the way you manage your cash flow and will advise you on how to get out of debt.
You should start looking for a good debt recovery lawyer in your area if you have some accounts that you need to collect on. This is a great way to keep your cash-flow in the positive without having to deal with collection yourself. The right lawyer will get results and will also advise you on how to collect the money owed to you in the future. This is your best option if you have a number of accounts that are unpaid or if you need help with managing the debt of your business while maintaining a positive cash-flow.